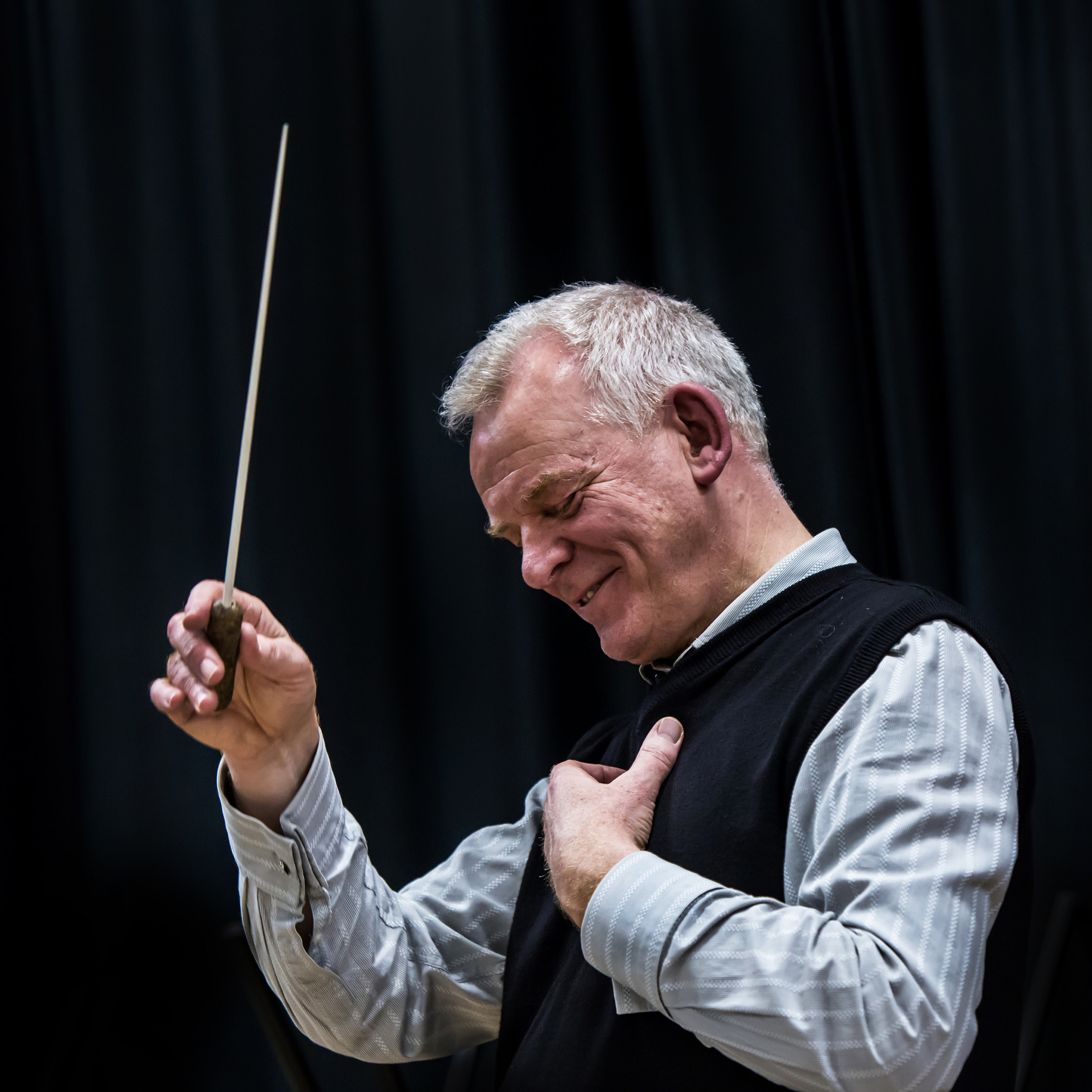 Our Music Director, Nic Fallowfield
Nic Fallowfield leads a varied life as conductor, violinist and teacher. As a player he has toured all over Europe, North and South America, and Japan and has recorded extensively, both commercially and for radio and television. He has held positions as co-principal first violin in the Northern Sinfonia, co-leader of the English String Orchestra, and is currently co-leader of Sinfonia Viva (formerly the East of England Orchestra). He is a well-respected member of staff at the Birmingham Conservatoire where he teaches violin to degree course students, both undergraduate and post graduate as well as conducting, examining and auditioning. He is also a regular tutor at Benslow Music, the private centre for adult music education in Hertfordshire.
A pupil of George Hurst, Nic was invited to make his professional conducting debut in 1991 with a series of concerts in Finland. Since then he has conducted orchestras all over Europe. In the UK, he first conducted the East of England Orchestra in 1992, a concert greeted with acclamation by audience and players alike; he was immediately invited back for further concerts. Nic enjoys conducting youth and amateur orchestras around the country including holiday courses for the North Wales and Four Counties Youth Orchestras. He has also conducted seasons for the youth orchestras of Warwickshire and Herefordshire. Nic is currently Musical Director of the Beauchamp Sinfonietta in Warwickshire. Nic took up the baton of the Charnwood Orchestra in 1997. In 2016 Nic was appointed Musical Director of The Midland Sinfonia.
In 2010, Nic helped to create the Tedesca String Quartet. Its first concert was at Benslow Summer Music Festival. The quartet has rapidly established a reputation for performances of integrity and maturity and is in increasing demand from chamber music societies throughout the country. It is also a popular coaching quartet on chamber music courses. All the members of the quartet are well known to the Charnwood Orchestra, having played as individual soloists. Nic especially enjoys his involvement with educational projects such as his recent work with Ashmount School in Loughborough. "It was very moving to share musical experiences with profoundly disabled children at that inspirational school" he commented after one visit.
Nic lives and breathes music and the Charnwood Orchestra feels very privileged to be a part of his world.
More information about Nic's current projects can be found on his website.
Read more about our concerts, our history, and how to join the orchestra.